Do SaaS Founders Enjoy a Good Work-Life Balance?
20 Jul 2012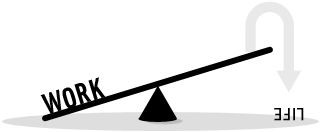 I love SaaS, and I am also a big believer in a good work-life balance.
The biggest reason I love building a SaaS business (or any kind of pure-play Internet business) is that it gives me the freedom to work from anywhere/anytime, and I don't need to rack-up flying time to suck-up to anyone (think clients in a service business). I dis-like the rigidity of the corporate 9–5 life.
A SaaS business can also make you feel trapped sometimes — the notion that you need to be connected all times of the day. I am sure this is a mindset issue, but it takes a lot of discipline to switch-off (I am getting there) post late-evening.
So, how can you enjoy a balanced life and still run a 24/7 SaaS business? I think these points might help:
Support emails come in any time of the day. You possibly cannot answer all emails immediately. Eventually, it will drive you insane. You either delegate support to 2–3 people in your team and/or set the right expectations with your clients. An 18–24 hr turn around time is good enough for most support queries.

Set up Pingdom to SMS you when something goes wrong with your servers.

Get managed support with your hosting company so if something goes wrong they can act first. It is like having an outsourced network admin team.

Have a killer (smart) team in place so the burden does not solely fall on the founder. Yeah, I know this has been repeated a million times but I just had to put this down.

Don't check mail post-dinner and have better email etiquette.

Turn off push notification for email and other things you "think" are important. If it is urgent, you will get a call.

Take frequent breaks either on weekend or longer vacations. It will get you rejuvenated.
---