The Way I Bullet Journal
17 Sep 2020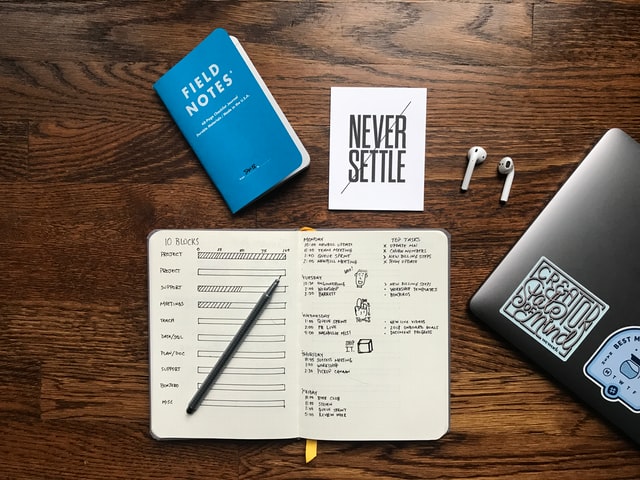 Over in July, I picked up the Bullet Journal method of planning my day, week and month. At first, it felt too much work but the beauty of picking up a pen and paper first thing in the morning felt refreshing.
I have tried Things, Todoist, writing tasks in Apple Notes and a bunch of other tools. None of these has worked post the "honeymoon period". I realised the issue for me was extreme easy of use - it was too easy to add, update, move tasks around in these tools that often lead to colossal clutter and eventual abandonment.
The Bullet Journal method (commonly called BuJo) provides a bit of friction which is a good thing. Writing is work, so it forces you to think of what goes into your plan. I write (unlike a copy/paste which is extremely easy to do!) incomplete tasks again the next day so if I see something repeating it makes me wonder if I need to get it done.
This constant refinement brings clarity, control and makes my BuJo the single source of truth of getting things done. Whenever a thought comes in while I am doing a task, I log it in. When I know it's in the BuJo, I know I will get to it and plan it out in the coming weeks. I don't worry about forgetting things anymore, which I believe creates cognitive overload.
In our digital world, writing is calming. As the website says, BuJo is "The Analog Method for the Digital Age", and it is the best way to start your day planning.
---