6 Days Being Superhuman
27 Jul 2020
I came across praises for Superhuman on my Twitter feed, so once I finished my Hey trial, I decided to see what all the fuss was all about. Is Superhuman that good? How good can an email software be? Like most people, paying $30 per month for an email app does seem a lot initially. Maybe, they could have priced it at $9 a month? Or maybe $49? Being a software guy, I understand and value paying for good software.
It's not about the money always. Not everyone gets it.
It's about how software makes you feel. The balance between simplicity, UI/UX and features. More importantly, the delight you feel when you interact with software that helps you with your email - because you are checking your mail multiple times in a day.
This is where Superhuman strikes a fantastic balance. Clean, minimal, powerful and a joy to use. At one point, I wished for many more emails so that I could use Superhuman to process them (weird but true) . Over the last decade, I have tried every decent email app out there (starting with Sparrow), and I can tell you that Superhuman has by far the best interface and feel. They are the Porsche of email apps.
Sure, I could use Gmail, but there is something about using a standalone email app. I never liked processing my emails on the browser and always longed for a good app.
Superhuman's white-glove onboarding was fantastic - although I consider myself a power user, Cameron talking me through setting up and triaging my emails was pretty smooth and unique.
Superhuman is quick. Extremely fast. The ton of keyboard shortcuts makes it easy to triage through email. A few features that I use daily are timezone send later (send a mail to SP at 8 am in San Francisco), split inbox (Important, News, Other), remind me later (remind me in 2 days if the person has not responded to my mail - this should be a must in all email apps) and snippets (text templates).
Getting to inbox zero is not a must-have for me. But, look at what happens when you achieve it. Superhuman is simply a delight to use.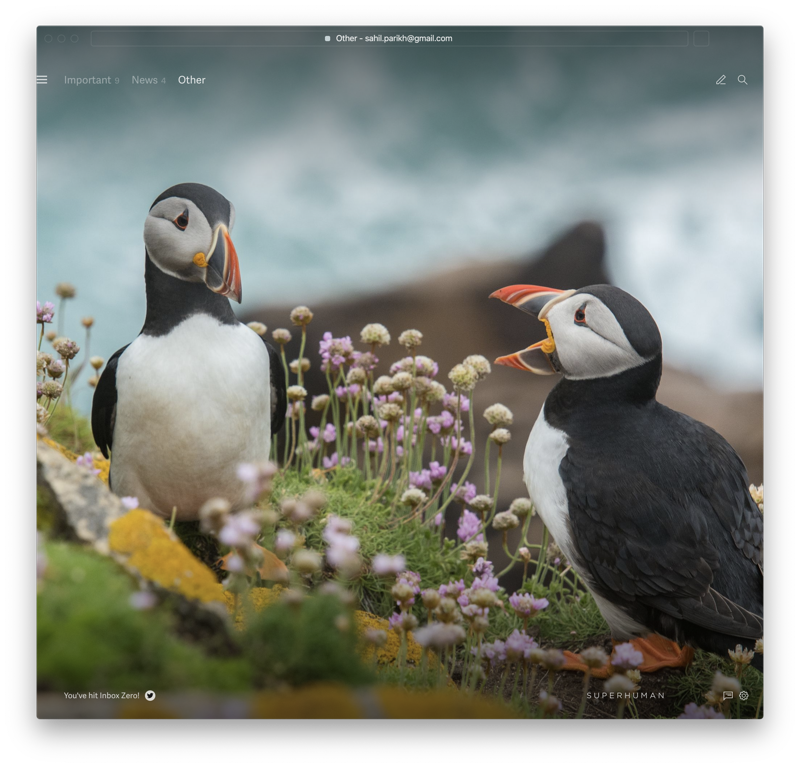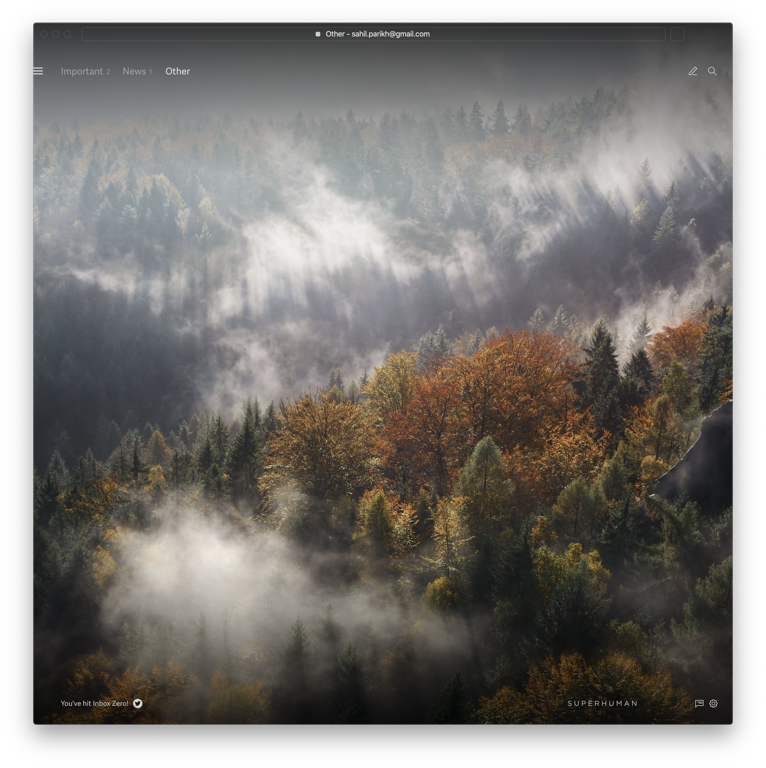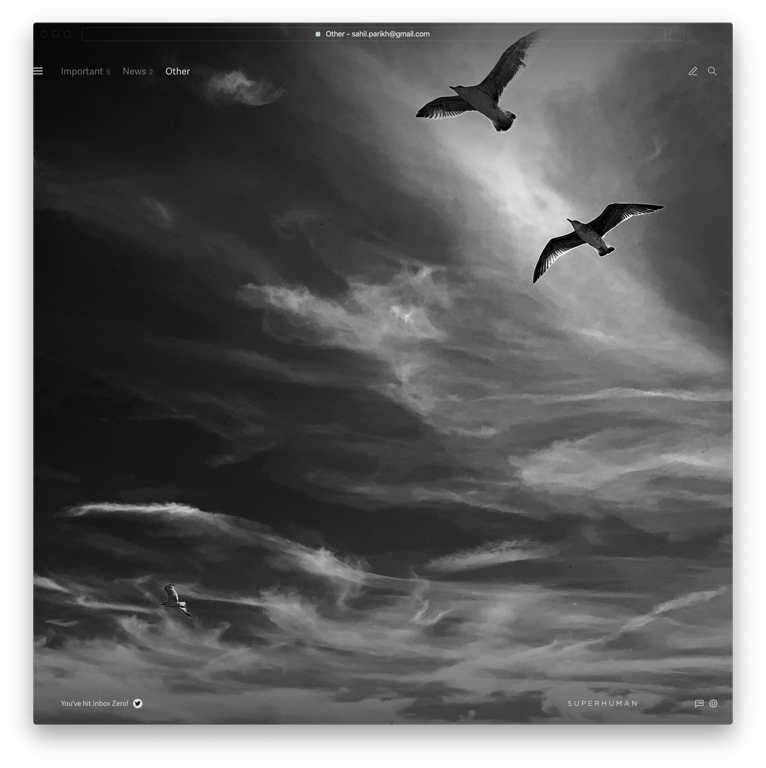 ---