iOS 16
14 Sep 2022
The story of iOS 16 is all the things that your phone does when you're not using it. Apple has been saying for years that we need a reset in our relationship with technology and that picking up our phones hundreds of times a day is not the right outcome. Apple, of course, is probably the company most to blame for that problem. And so, part of the idea with its new smartphone software is that there might be ways for your smartphone to be useful without you having to use it so much.
iOS 16 review: unlocking the lock screen
I am loving the new lock screen features of iOS 16. I disliked unlocking the phone a gazilliontimes to look at the widgets for meetings, reminders or stuff stored in Things. Now, it's a breeze and I feel I am on top of stuff that is due and wanting my attention. Although, this update should have happened much earlier!
Here are my personalised lock screens...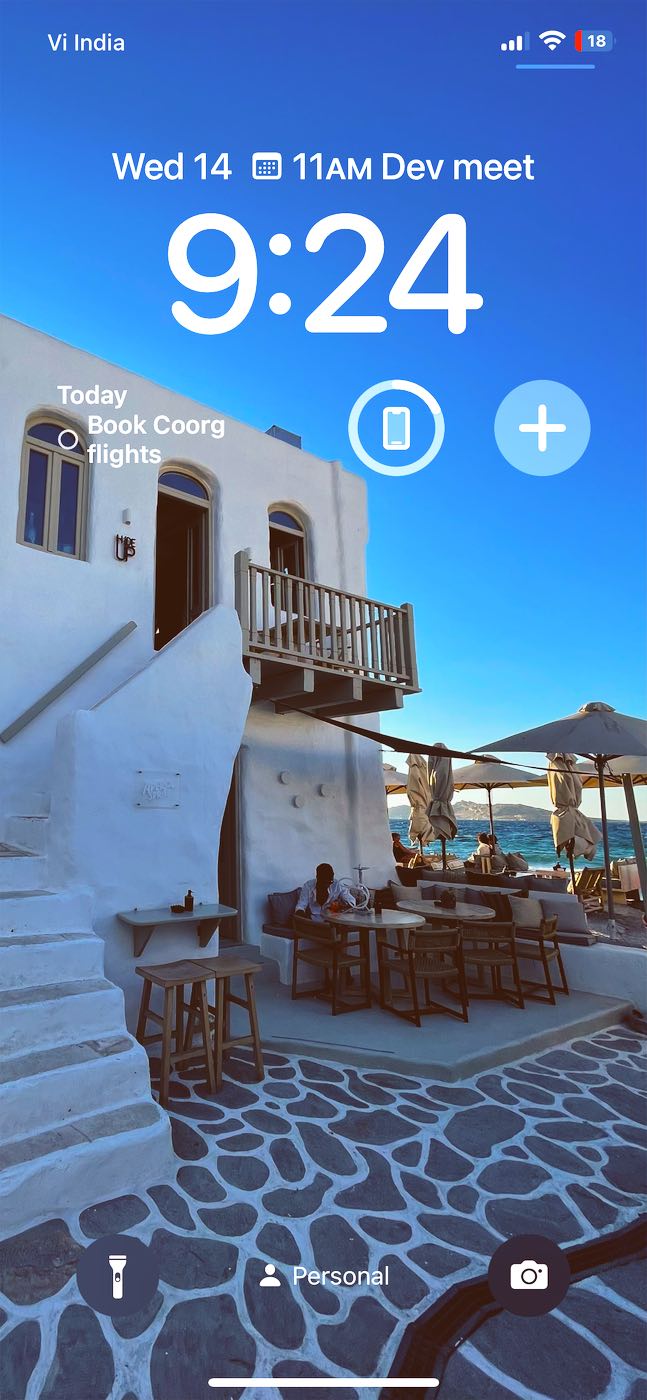 My Personal Focus mode has WhatsApp notifications OFF (under Settings->Focus->Personal->Apps->Silence Notifications From). This is just amazing as I have this Focus mode on all day and I find WhatsApp notifications extremely distracting.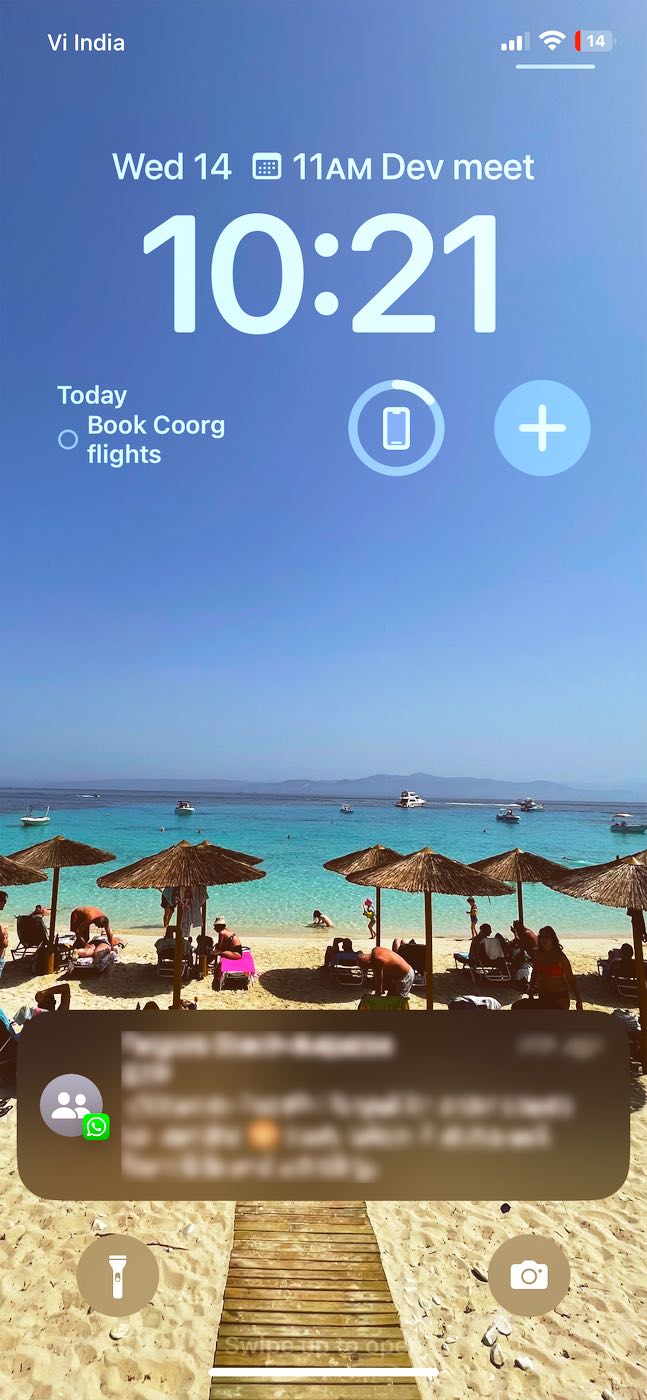 In the evenings, I switch out of the Focus mode and let the notifications come in for a while.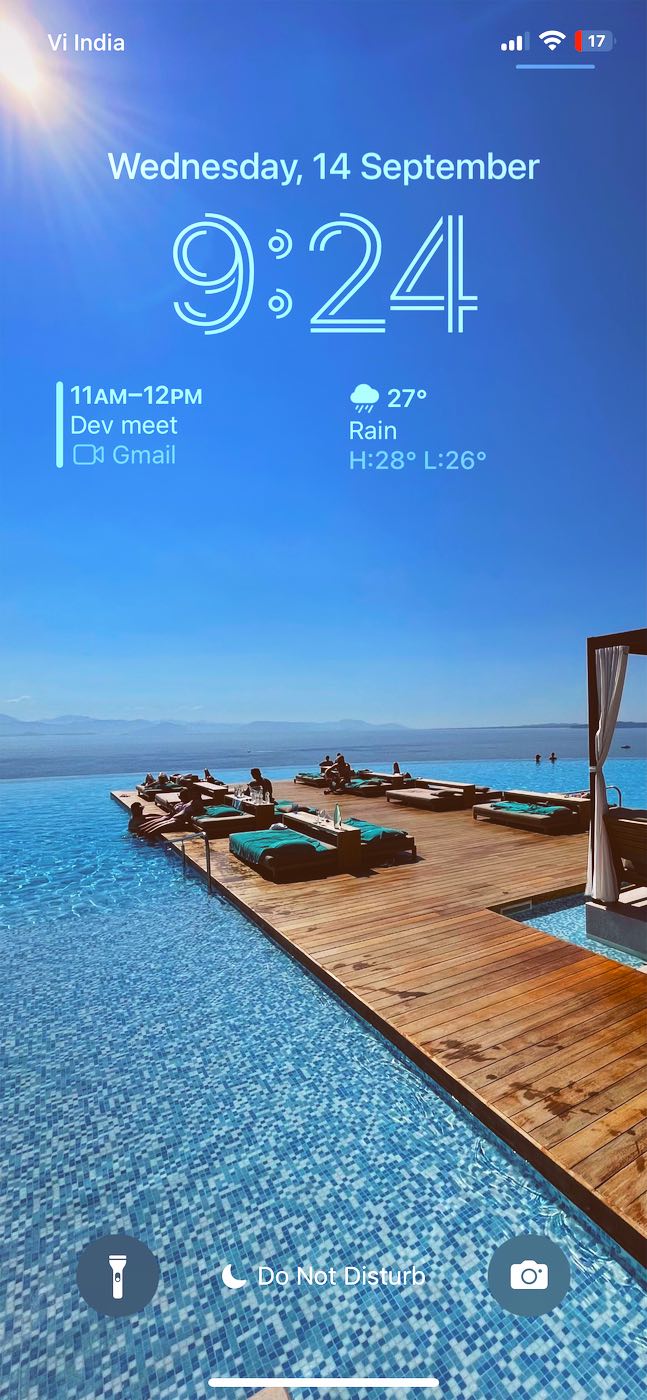 And when I want complete silence, I put on DND and head off to a Greek island :)
---