React Native
29 Apr 2022
I have been learning React Native since the last few months and now working on revamping the current PPFAS Selfinvest app (written in Ionic).
This is my current desk setup and I absolutely love it. Two big changes since the last time I posted my desk setup:
Using a vertical monitor.
14 inch Macbook Pro (M1 Pro chip). It's proped up on a Twelve South GhostStand.
I can now confidently say that having a fast computer increases developer productivity. Coding away next few months to get this app out. Lots to learn, debug and create :)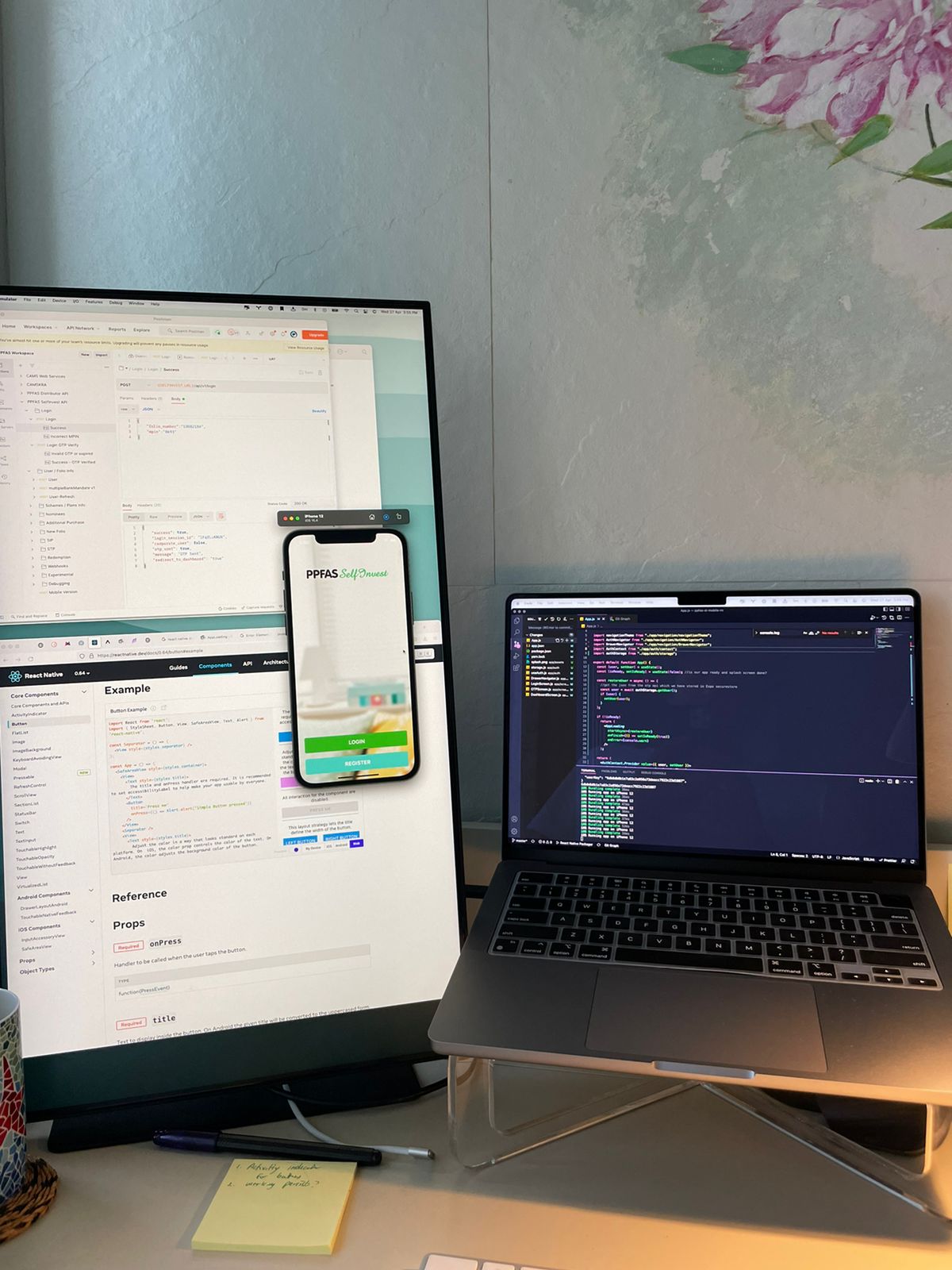 ---